Petecraft Ltd is the exclusive dealer and installer of Dek-King synthetic teak in Malta. Over 40 years of British manufacturing and design expertise have been channelled into creating the range of Dek-King synthetic teak. Dek-King synthetic teak offers a superb marine decking solution, which retains the look and feel of a real teak boat deck whilst providing excellent anti-slip performance and low maintenance requirements. Dek-King is made from a UV stabilised outdoor grade PVC, which is easy to look after and doesn't loose its good looks to sunlight or the harsh conditions of the marine environment.
Dek-King is a premium 2G synthetic teak for professional fabrication by skilled craftsman. Available in 12 stock colours each featuring life like graining that differs between planks. Our 2G range is 30% cooler underfoot and 32% lighter in weight than standard 1G synthetic teak.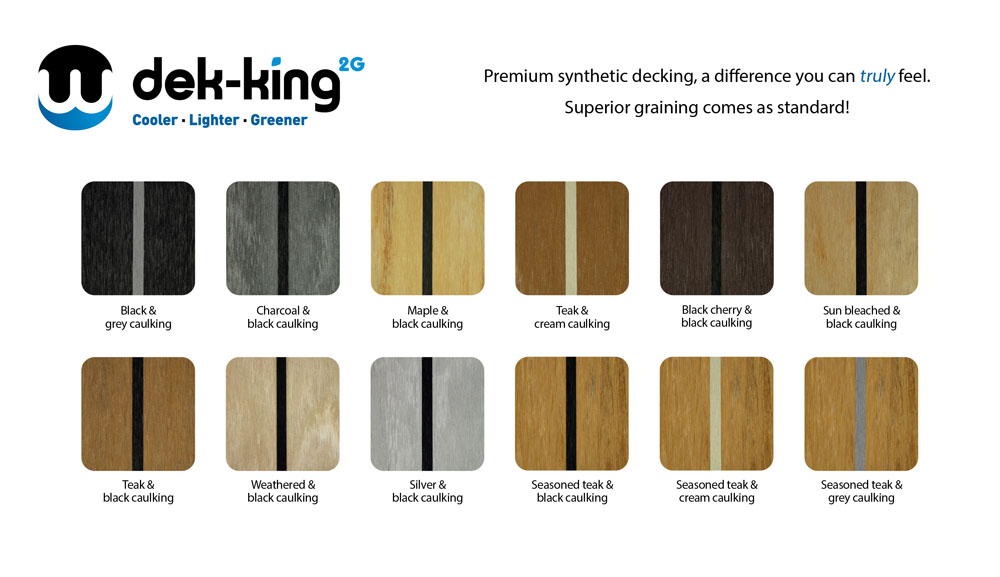 Contact us today for a free consultation and quote on board your boat!!